Biographical Notes...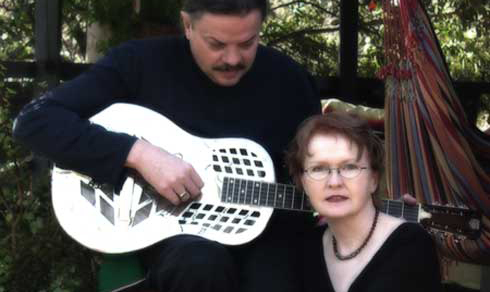 Mairéid Sullivan and Ben Kettlewell compose, perform, record music, songs, poetry; conduct interviews, write books, articles, reviews; produce films.


Music
The music of Mairéid Sullivan and Ben Kettlewell is a hybrid of soaring traditional slow airs, contemporary songs and mesmerizing dance rhythms. >> more.
Film
Lyrebird Media is an award-winning production company: We make films and documentaries – all aspects of post production, including web & graphic design. Clients include arts organisations, theatre companies, government bodies, interdisciplinary artists, educators, and public speakers, from Hollywood to London, Paris, Dublin, and Melbourne. >> more.
Books, Blogs & Journals
Over the past three decades, Mairéid Sullivan and Ben Kettlewell have authored books, written feature articles, interviews, essays, & critical reviews for international magazines, newspapers, journals, arts-related campaigns, and blogs, as well as composing songs and poetry. >> more.
Arts Action
The GlobalArtsCollective.org is a global community without borders.
As concern over issues of peace, health, habitat, climate change and sustainability increasingly enter public debate, arts practitioners are finding their roles as advocates, educators, cultural conservationists, agents of change, and facilitators are growing in importance. >> more.


Contact us for more information